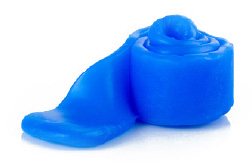 MEETING THE DIVERSE NEEDS OF OUR
CLIENTS CREATIVLY USING THE UNIQUE
PROPORTIES OF SILICONE RUBBER.
MANUFACTURING CAPABILITIES
Silicone Extrusion / Tubing
Silicone Molding / Compression Molding
Injection Molding
Overmolding
Silicone Coating
Tooling Design
Clean Room Production
Planning & Building Production Lines
ISO 13485:2003
The basis for Wolfson Silicone quality standards is the International Quality System Standard for the design and development, production and servicing of medical devices.
ISO 9001:2008
This ensures that our customers receive products that meet their requirements for a consistently high level of quality and reliability.